Hello LiveJournal users,


we wanted to share with you some amazing results from our recent survey where 868 of you took part and kindly shared about your blogging and blogshopping experiences.

The December survey showed that close to half of our 1.2 milllion monthly users visit LiveJournal with the intention to shop.

We further found that you run over 50,000 blogshops here, selling everything from clothes and fashion accessories to delicate muffins; mostly from home.

Our blogshops have on average 8 transactions per month with a per-­‐item sales price of around S$20. This indicates that a staggering S$8m worth of blogshop transactions flow through LiveJournal Singapore every month.

Annelies van den Belt, CEO of SUP Media, the owner of LiveJournal.com, said in our press release today that "we are extremely impressed with the Singapore e-­commerce market and are happy to drive up to S$96m of e-­commerce this year". She added that LiveJournal will launch a series of improvements to the blogshopping experience for both buyers and sellers within the next 3 months on www.livejournal.sg.

The survey showed that 80% of our blogshops make less than S$500 a month keeping it an attractive passive income, but not excactly a career switch option. Only 10% of our blogshops earn more than $2,000 per month. The highest monthly revenue in the survey was reported at S$20,000.

Surprisingly, less than 4% of the active bloggers and blogshoppers say they use paid advertising to drive online traffic. Instead, the majority of you reported that you rather advertise for free in LiveJournal's many forums and communities, to get attention from other users.

Roshni Mahtani, CEO of Tickled Media, the publisher of LiveJournal in the South-­East Asian markets, said "With the total e-­commerce market estimated at S$1.6 billion this year, we are proud to see that LiveJournal transactions might represent a staggering 6% of that, re-­affirming us as one of the largest e-­commerce players in Singapore. The world is bound for an economic slowdown in 2012, but we believe blogshopping will continue to grow here as online shopping truly represents the most cost-­effective way to do business."

Wishing you a Merry Christmas & Happy Blogshopping in 2012!
Christmas is around the corner and what better way to hail in the festive season if not with sweet, delicious and all-natural chocolate drinks? Head to the nearest store to get your own transfat-free, preservatives-free and gluten-free San Cristobal Rich Drinking Chocolate!
There's just something about chocolate, isn't it? The aroma, the taste, the texture as it melts on your tongue...it is all so
glorious
.
Therefore when Cafedirect, UK's largest 100% Fairtrade hot beverage company came out with their award winning
San Cristobal Rich Drinking Chocolate
– the hot chocolate drink made with nothing more than two natural ingredients; the finest cocoa and pure cane sugar – there was an unquestionable excitement in the air.
Chocolate, is all things joy and happiness but let's not exclude the fact that it could also be extremely fattening. But with
San Cristobal Rich Drinking Chocolate
, which contains NO transfat, NO preservatives, NO caking agent, NO artificial colours or flavours and totally gluten-free -- you choco-holics out there could indulge and indulge without feeling sinful this festive season!
Why do they taste so good, though? That's because they are all naturale'.
The cocoa beans hail direct from the baskets of growers who are Cafedirect's partners from San Cristobal, a tiny little town in the Dominican Republic renowned for producing world-famous cocoa beans.
These growers have the processing of the cocoa beans down to a fine art thus ensuring that when the cocoa is processed, it would be at its finest.
With 40% of the purest (and that is as high as it can get), quality cocoa solids and no hydrogenated vegetable oils in the mix, this Fairtrade drinking chocolate has a genuine richness you can taste.
When added with hot milk,
Cafedirect's San Cristobal
offers a "rice drink that is luxurious, velvety, and exceptionally creamy." What's more, the taste is not just confined to chocolaty drinks!
Here are some delicious and simple recipes you can whip up with
San Cristobal Rich Drinking Chocolate.San Cristobal Cookies
Ingredients: (for 15 cookies)
225g butter
50g Caster sugar
225g self-raising flour
75g
San Cristobal Drinking Chocolate
You should preheat the oven to 170C or 325F while creaming the butter and sugar together until it is smooth, pale and creamy.
Fold in the
San Cristobal Drinking Chocolate
powder and flour.
Shape the mixture into balls and then place the balls on a baking tray which is already lined with parchment paper before flattening it with a wet fork to leave ridges.
Ideally you should bake for 20-25 minutes, but do keep a close eye on them so they don't overbrown.
Leave them to cool and enjoy!
Chocolate Pavlova
Ingredients
3 medium egg whites
175/6oz caster sugar
1 tbsp raspberry vinegar
1 tbsp cornflour
1 tbsp
San Cristobal Drinking Chocolate
, sifted
For the filling
175g/6oz marshmallows
3 tbsp grape juice
2 tbsp
San Cristobal Drinking Chocolate
, sifted
300ml/1/2pt double cream/full-fat cream
Fresh fruit to decorate
Preheat the oven to 130C or 250F or Gas ½.
Draw a 16inch circle on a sheet of baking paper placed on a baking tray.
Whisk the egg whites in a large mixing bowl until very stiff.
Gradually whisk in a spoonful of sugar at a time.
Make sure to whisk well after each addition.
When all the sugar has been added; stir in the vinegar and cornflour and mix lightly.
Add the
San Cristobal Drinking Chocolate
and stir lightly.
Place the meringue mixture in the centre of the baking paper then spread the edge of the marked circle with a spoon to form a nest.
Let it cook in the preheated oven for 2 – 2 ½ hours or until the case feels firm and set. Leave it to cold.
For the finishing touch, place the marshmallows with the fruit juice and
San Cristobal Drinking Chocolate
into a heatproof bowl over a pan of gently simmering water.
Make sure to stir occasionally until smooth.
Whip the cream until thick then stir into the cooled chocolate mixture.
Spoon into the Pavlova and, finally decorate it with fresh fruits!
Cafedirect San Cristobal Rich Drinking Chocolate
is available at Cold Storage, FairPrice Finest, Jasons, Market Place and ThreeSixty; pricing at $8.85 per 250g tin.
But wait. Before you start losing your faith in skincare and turn to the surgeon's knives for quicker-than-lunch beauty solutions, allow Kimia to thrill you with its beauty expertise in the form of Kimia's Facial System.
Famously known as the Kimia Glow, the Kimia Facial System – which consists of the Facial oil and the Activator – works from the inside out. Simulating the renewal of skin cells through potent blend of globally-sourced natural ingredients, the system nourishes the cells with rich Kimia essence, while subsequently heals the skin from pollution and stresses caused by the environment.
Furthermore, with Kimia, positive changes on your skin are possible to accomplish, such as velvety and smooth skin texture; reduced redness or rosacea; diminished appearance of wrinkles and fine lines; and most importantly, natural luminescent skin. Hence, it is not surprising to know that trendsetting style icons such as Victoria Beckham and Kate Moss have pledged their allegiance to Kimia, with the former (Beckham) claiming the system as 'perfect' in a recent interview.
Now that Valentine's Day is approaching, spotting fake glow will certainly be insipid, to say the least. Thus, start adopting Kimia Facial System into your beauty regime. After all, at just $230.00, you are just one step away to reap the same glow as Victoria Beckham and Kate Moss had achieved. For more information, contact +65 68844993 or visit
http://www.renaza.com/kimia/
Seeking for remedy to beautiful and youthful skin is a constant quest. Though many skincare labels oftentimes claimed they have found the secret to everlasting youth, the truth is, the secrets don't really work as what the 'beauty investors' have expected.
What you need:
1. Newspaper
2. Grey/ white nail paint
3. Clear nail paint
4. Vodka
Step 1.
Paint a base coat of the clear paint on your nails to protect them.
Step 2.
Coat your nails with two layers of grey or white. We did grey first with white over it to get that real newspaper colour.
Step 3.
Let your nails dry and cut bits of newspaper with print on them into tiny squares, about the size of your nail.
Step 4.
Soak the little bits of paper in a shot glass of vodka.
Step 5.
Place these soaked bits over your nails and press them down hard.
Step 6.
Peel them off and the print should remain on them.
Step 7.
Apply another layer of clear varnish to seal the print in and you're done!
Before Stephenie Meyer set out on writing her first novel, she was a stay-at-home mom who used to create scrapbooks in her spare time. Quite a jump career wise we think!
Kristen Stewart had to learn her audition lines in ten minutes when the director cast her on the set of her movie Adventureland!
The first novel of the series, Twilight, was rejected nine times before it finally got chosen to be published, so Edward may just have remained a figment of Meyer's imagination!
Robert Pattinson's gorgeous sister Lizzie Pattinson has the voice of an angel and sang in the Twilight movie.
Forks High School really exists. You can visit it and buy memorabilia.
Stephenie Meyer made an appearance as a waitress in the first Twilight movie, and she's made one again in the first part of Breaking Dawn!
Robert Pattinson is rumoured to have proposed to girlfriend Kristen Stewart, who declined the proposal. Guess one wedding on-screen was all she could handle!
Henry Cavill was meant to play Edward Cullen, but Robbie wowed the director more, after a romantic scene in bed. 3000 other actors auditioned for the role!
Stephenie Meyer named some of her characters after ex-boyfriends. Turning your ex into a vampire might be revengeful, but in this case we aren't too sure…
Bella's wedding dress cost $35000 and was designed by Carolina Herrera. Her prom dress cost $20. Guess they really did stick to character!
The wait is over! Twilight: Breaking Dawn Part 1 is officially here. Is your love for the series as strong as Edward's for Bella? Here are ten things you probably didn't know about the Twilight series:
Frugal fashionistas with a strong craving for Versace must have been saving their hard-earned money after H&M broke the news on their latest designer collaboration.

In stores right now! – the capsule collection by Donatella Versace is set to take fans of the late Gianni Versace back through memory lane, back to the glorious period in the history of modern fashion where the late fashion maestro blew us away with his outrageous take on fashion: Seductive silhouettes and cuts, bold Baroque-esque patterns and bright colours, for those of you that aren't familiar with his designs.
Oh, not to forget his infamous quote that trembled the fashion sphere at that time too:
"
You dress elegant women. You dress sophisticated women. I dress sluts!
"

Says Versace's current creative head honcho Donatella Versace, "The collection for H&M is the essence of Versace. For the collaboration we've brought back from the archives, as well as from more recent collections, some of the icons of Versace such as the bright prints, the Greek key and daring cuts. We can't wait to see how H&M shoppers make these pieces their own."

Guys can pick up pieces too! Crisply tailored suits in bright fuchsia and animal print ensembles. These aren't meant for the faint-hearted!

Head down to H&M and prepare to be blown away!
Kim Kardashian, Beyonce Knowles, Christina Aguilera, Britney Spears … these celebs are not only known for their inevitable and often carbon-copied sense of style, but also their beauty. Furthermore, have you ever wonder what is their secret to achieve that beautiful yet sultry look is? Well, drum roll please … its false eyelashes!

Here are some of ideas that may inspire your look all December long!

As the undisputed queen of pop and the queen of reinvention, Madonna is seen wearing a pair of custom-made eyelashes by Japanese makeup brand, Shu Uemura. Instead of using rhinestones, real diamonds were used on her eyes!


Amy's eyes will always be remembered. Her false lashes definitely go down as one of her trademarks. Adding more authenticity to the look is the dramatic use of kohl or black eyeliner, which provide a sultrier feel to the eyes.


Queen B is not Queen B without her red lips and yes, the dramatic eyes. Shot here by Ellen von Unwerth for her latest release, 4, Beyoncé is seen sporting a fierce look with a surprisingly subtle shadow on the eyes and well-defined, long fake lashes.
In this still image, taken from her single Judas, Lady Gaga looks like a mix between an Egyptian goddess and a court jester. Her lashes aren't as pronounced, but they're there!


The current queen of Candy Land, Katy Perry is known for her dramatic eyelashes! She adds shimmer underneath to get that sparkly feel!





A cheap scrub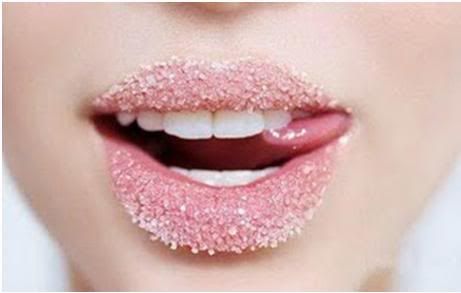 You've decided to diet, and that means sugar isn't on the menu anymore, but it just might make your skin shine. Take a handful and use it as your body and facial scrub. The sugar granules help to exfoliate and remove dead skin cells, while at the same time, moisten the skin. Sea salt works as a great substitute as well.
A natural dye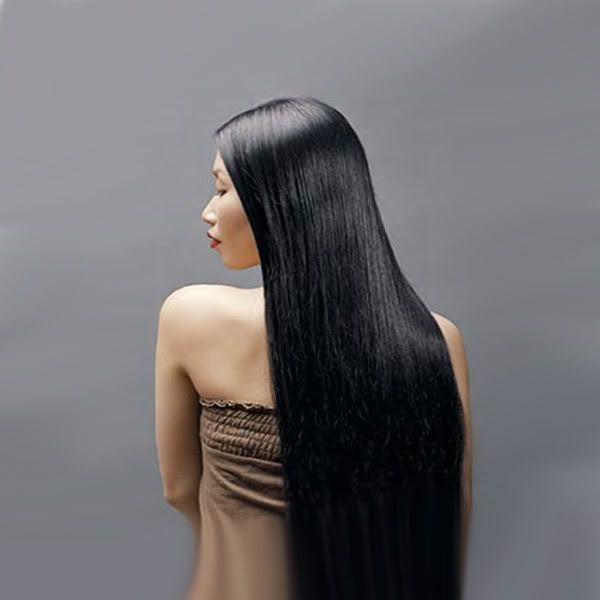 While colouring is the way to go in order to keep your hair grey-free, chemicals often make it dry and lacklustre. Hence, try to substitute your regular colorant with bunga telang (
Clitoria ternatea) –
a herbaceous plant that is native to Asia. This makes your hair darker, softer and shinier.
Bags for your eyes
Waking up in the morning with dark circles on your eyes feels worse than a nightmare! One of the best ways to nix panda eyes is by using tea bags. Apply used and wet tea bags on your closed eyelids before you sleep and leave them to dry overnight. Repeat the process several times and you will notice the dark circles around your eyes dissaperaring – this is due to the rich flavonoid content contained inside the tea itself.
Homemade masks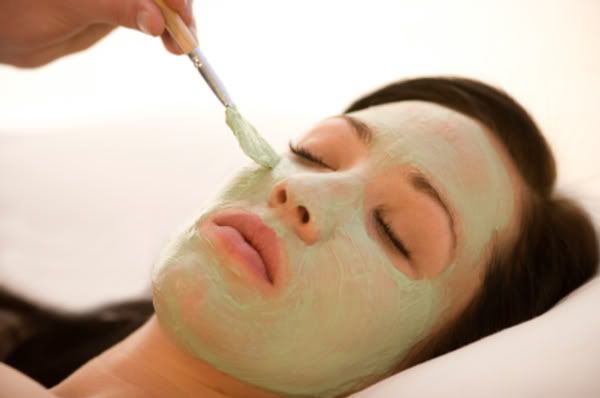 Oily skin is one of the hardest problems to combat. While blotting paper is helpful, chances are you need boxes and boxes to keep your facial sebum problems at bay. Use a real aloe vera leaf instead. Slice it to extract the gel, then dab the gel onto your face and leave it to dry. If aloe vera is unavailable, you can use beaten egg yolk (remember to separate the white from yolk) and dab it all over your face. No aloe vera or eggs at home? Mix equal parts lemon juice and water and pat the mixture onto the skin. Allow this to dry and look forward to a day without blotting paper.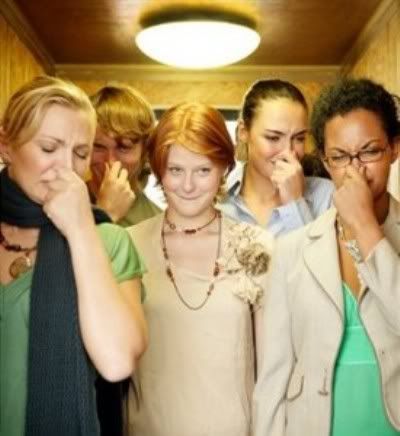 Don't believe in deoderant? Shower with key lime instead. Simply wedge the lime into quarters, apply all over the body, and rinse. Warning: This only works temporarily, so stocking up on deo is still a good idea!
Skin. How often have you worried about it? More importantly, how much have you spent on it? If you really can't afford to spend on another serum or cream, fret not. Try these at home instead: